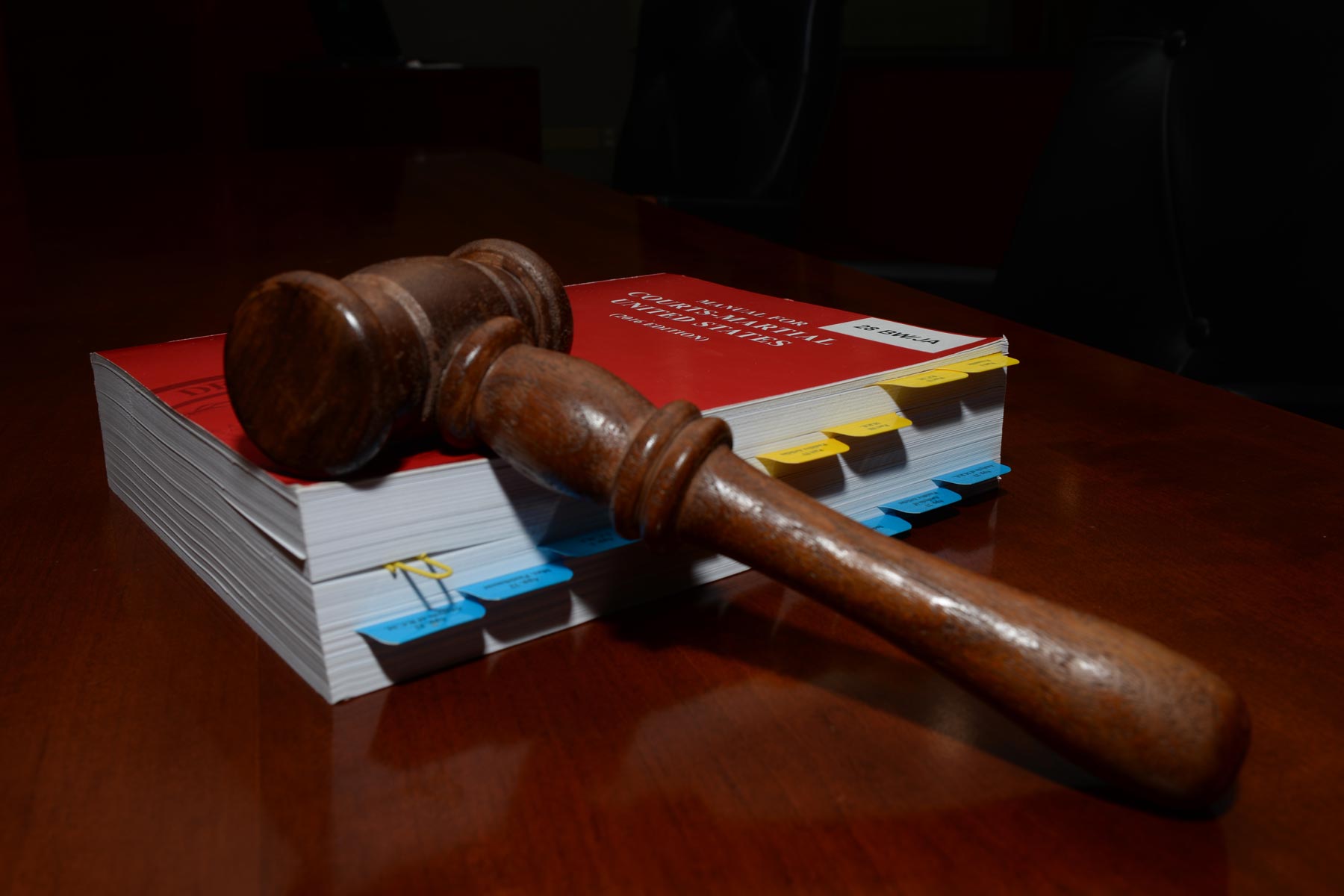 A military appeals court is dismissing a conviction and ordering a rehearing for a Navy lieutenant commander who pleaded guilty to strangling a woman identified as his ex-fiancee in late 2017.
Navy Lt. Cmdr. Jason Doyle, 36, was sentenced April 2, 2019, to confinement for nine months, a reprimand and dismissal from the service -- tantamount to a dishonorable discharge. At a general court-martial held at Naval Base Kitsap in Bremerton, Washington, Doyle pleaded guilty to one count of aggravated assault with means likely to produce death or grievous bodily injury.
Read Next: Air Force Cargo Planes Could Get New Job in the Fight
But the Navy-Marine Corps Court of Criminal Appeals determined, in an authored opinion published Aug. 31, that the judge in Doyle's case did not establish an adequate factual basis to support the plea, and left some terms unacceptably vague, thereby rendering the verdict invalid.
Doyle, a naval flight officer by training, originally faced charges of attempted murder, assault and battery, obstruction of justice and conduct unbecoming an officer. According to charge sheets obtained by Military.com in January 2019, Doyle was accused of getting violent in a December 2017 argument with his ex-fiancee in St. Johns, Florida.
"The altercation turned physical when Jason threw [the woman] onto a couch on the back patio," the arrest report states.
Doyle was accused of placing his hand around the woman's neck and coming after her after she broke free, forcing his way into a bathroom after she locked herself inside and slapping her face with an open palm. He's accused of following her again once she broke free and proceeding to choke her on the couch, according to the arrest report.
"[The woman] stated [that], during the physical altercation, Jason repeatedly stated, 'He was going to kill her,'" the report said.
Doyle's guilty plea, recounted in the appeals decision document, cast events in a slightly different light. Stationed at Naval Air Station Whidbey Island, Washington, at the time with Patrol Squadron 47, a P-8A Poseidon unit, he had returned to Jacksonville, Florida, on Christmas leave in 2017, staying with his former fiancee in the house they'd purchased together. The relationship at the time was somewhat undefined and had turned "difficult," court documents state.
Conflict erupted one evening during the stay when the alleged victim revealed to Doyle that she had an upcoming date with another man. Doyle told the military judge, Navy Capt. Colleen Glaser-Allen, that the alleged victim had then accused him of being too passive and "not an aggressive man," to which he responded by placing his hands around her neck and applying pressure.
Doyle maintained that he wasn't enraged when he moved to strangle the woman.
"It was reacting to what I'd been told for the last 20 months about how I needed to act a certain way," he told the judge, according to the court decision. " ... You know, it was purely reactionary to try to [scoffs] trying to show someone that maybe you could be this kind of person that, that they wanted."
Doyle said he witnessed fear in the alleged victim's eyes; in his telling, the encounter ended when she got up off the patio chairs they'd been sitting in and went into the house.
But despite extensive back-and-forth discussion about the meaning of terms during the court-martial, the appeals court found the judge failed to establish that Doyle had applied force in "a manner likely to produce death or grievous bodily harm." Doyle acknowledged, according to the court account, only that it was possible those things could have been the outcome of his actions.
"Acceptance of Appellant's guilty plea was an abuse of discretion," the three-judge NMCCA panel that reviewed the case determined.
For Doyle, this decision could extend his time under the immediate purview of the military. The nine months to which he was sentenced in April 2019 has already elapsed. However, a rehearing, if ordered, could result in a more favorable discharge determination or other military records change.
Doyle's civilian attorney in the case, Jeffrey Lustick, did not respond to Military.com's request for comment.
-- Hope Hodge Seck can be reached at hope.seck@military.com. Follow her on Twitter at @HopeSeck.
Related: Navy Lieutenant Commander Faces Attempted Murder Charges
Show Full Article
© Copyright 2020 Military.com. All rights reserved. This material may not be published, broadcast, rewritten or redistributed.
tinyurl
is.gd
v.gd
v.ht
u.nu
clck.ru
ulvis.net
shrtco.de
tny.im