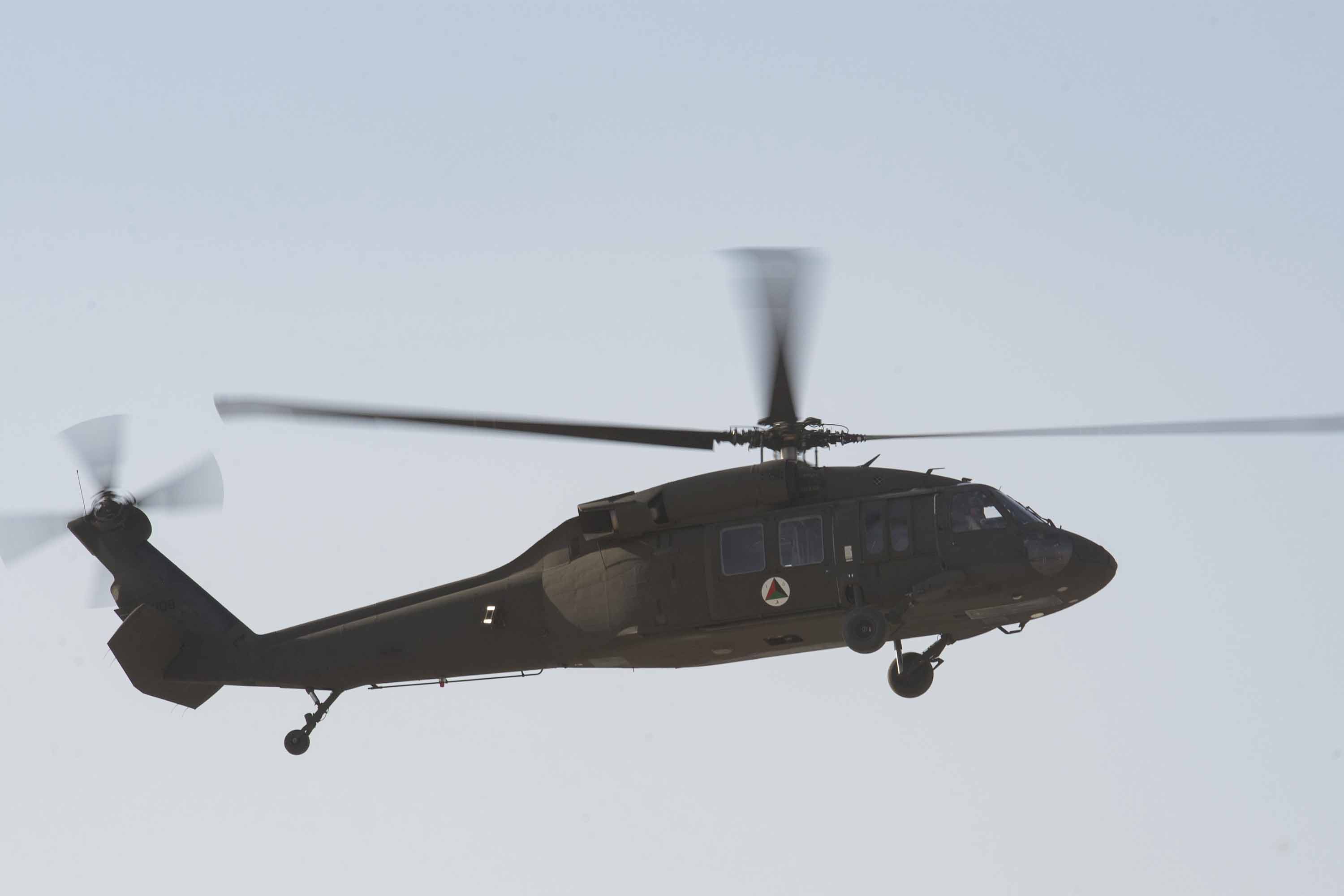 This article by Jared Keller originally appeared on Task & Purpose, a digital news and culture publication dedicated to military and veterans issues.
Taliban fighters are increasingly targeting Afghan security forces with foreign-made anti-tank missiles, the New York Times reports, an alarming jump in firepower for the militant group that casts a shadow over Afghanistan's fragile security situation.
Twice this year, Taliban militants have downed Afghan National Defense and Security Forces helicopters in Afghanistan's Helmand province with anti-tank guided missiles "rarely seen in the hands of the Taliban," reported the New York Times, citing both U.S. and Afghan officials.
The officials claimed that the weapons used in both attacks were "likely" supplied by the Iranian military despite presenting zero evidence to support the claim.
"The accusation would be alarming if true, as the influx of anti-tank guided missiles could not only give the Taliban a tactical advantage over the Afghan military but also suggest Tehran was trying to undermine the American mission as it is poised to wind down," the New York Times reports. "Iran has denied supplying weapons to the Taliban."
The proliferation of anti-tank missiles among terror organizations across the Middle East has become a growing concern in recent years, and the U.S. State Department has certainly pointed the finger at Iran before.
But as The Wall Street Journal noted in January 2019, the spread of ATGMs isn't just the result of Russian and Iranian arms transfers to proxy forces, but U.S. ones as well.
Indeed, U.S.-made ATGMs captured from military bases and other weapons caches have become increasingly commonplace among certain terror organizations. In 2015, an ISIS propaganda video showed militants targeting Syrian government forces with BGM-71 TOW anti-tank missiles; and over the course of several months in 2017, ATGMs like the FGM-148 Javelin anti-tank missile began showing up in ISIS weapons caches in both Iraq and Syria.
Trump administration moved to end a covert CIA program that sought to funnel weapons, ATGMs included, to Syrian rebels locked in a protracted civil war against regime of Bashar al-Assad.
"It turns out it's — a lot of al-Qaeda we're giving these weapons to," President Donald Trump told the Wall Street Journal in July 2017
How ATGMs ended up in Afghanistan, however, remains unclear. As the New York Times notes, the weapons are far less accessible to the Taliban than to their fellow terrorists elsewhere in the Middle East and North Africa, even though a private aviation company reportedly tracked a shipment of the weapons from Pakistan to Afghanistan back in 2017.
The Defense Department did not immediately respond to request for comment
More articles from Task & Purpose:
• What should US troops expect if Joe Biden is elected president?
• Kim Jong Un appears ready to drop the hottest diss track of 2020
• Arizona National Guard soldier dies after collapsing during fitness test
Show Full Article
© Copyright 2020 Task & Purpose. All rights reserved. This material may not be published, broadcast, rewritten or redistributed.
tinyurl
is.gd
v.gd
v.ht
u.nu
clck.ru
ulvis.net
shrtco.de
tny.im