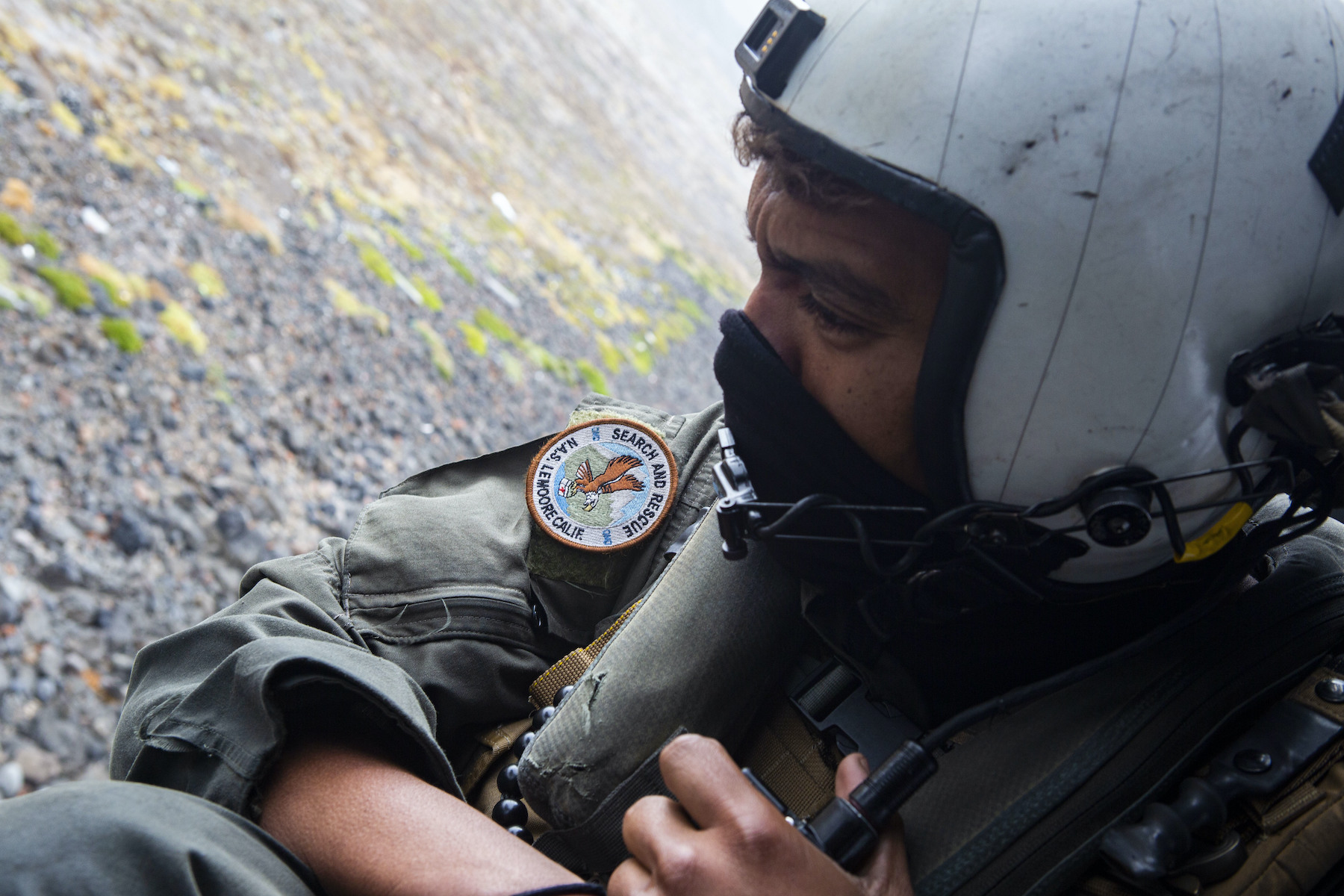 The seven Marines and one sailor who've been missing since their amphibious assault vehicle sank in the Pacific Ocean on Thursday are believed to be dead, ending an extensive 40-hour search-and-rescue mission.
Officials with the 15th Marine Corps Expeditionary Unit announced early Sunday that leadership determined little likelihood the service members survived the accident. Sixteen troops with that unit were in the AAV during amphibious training near San Clemente Island when their vehicle began filling with water off San Diego's coast.
Eight of the 16 escaped, and one of those Marines later died. Two others remain hospitalized in critical condition.
"It is with a heavy heart, that I decided to conclude the search and rescue effort," Col. Christopher Bronzi, the 15th MEU's commanding officer, said in a statement. "The steadfast dedication of the Marines, Sailors, and Coast Guardsmen to the persistent rescue effort was tremendous."
Read Next: Marines Suspend All AAV Water Ops as Search for 8 Missing Troops Continues
The Marine Corps hasn't released any of the fallen service members' identities, pending family notification.
The accident prompted the Marine Corps' top general to halt all water operations for the service's fleet of decades-old AAVs. Commandant Gen. David Berger tweeted on Sunday that the difficult decision to suspend the search-and-rescue operation was made only after "all resources were exhausted."
"I know all of us in the USMC family are extremely saddened following the announcement of the end of SAR operations," he said. "... Our prayers continue to be with the family and friends of the 8 Marines and one Sailor we lost."
Several Navy and Coast Guard ships, as well as Marine boats, were involved in the search for the sailor and Marines. Marine Corps, Navy and Coast Guard aircraft also participated in the search-and-rescue efforts, which spanned more than 1,000 nautical miles.
"Our thoughts and prayers have been, and will continue to be with our Marines' and Sailor's families during this difficult time," Bronzi said. "As we turn to recovery operations we will continue our exhaustive search for our missing Marines and Sailor."
Three AAVs and a rescue boat were heading back to a Navy ship Thursday night after training on San Clemente Island when one of the vehicles began filling with water. The crew flagged nearby personnel, but not everyone was found as the 26-ton vehicle sank.
The accident happened between 1,000 and 2,000 yards from one of the island's beaches. The vehicle sank in an area that's several hundred feet deep, and rescue divers can't reach it, Lt. Gen. Joseph Osterman, head of I Marine Expeditionary Force, said on Friday.
Berger said AAVs will only be permitted to be used on land until all the Corps' vehicles are inspected, and a root cause into Thursday's accident determined.
"After the investigation is done, we'll see -- as always -- if there are any trends," Berger said.
In January 2011, one Marine died after an AAV sank off California's coast during training. A September 2017 fire on another AAV in California left 15 injured.
-- Gina Harkins can be reached at gina.harkins@military.com. Follow her on Twitter @ginaaharkins.
Related: 1 Marine Dead, 8 More Missing After AAV Accident Off California Coast
Show Full Article
© Copyright 2020 Military.com. All rights reserved. This material may not be published, broadcast, rewritten or redistributed.
tinyurl
is.gd
v.gd
v.ht
clck.ru
ulvis.net
shrtco.de