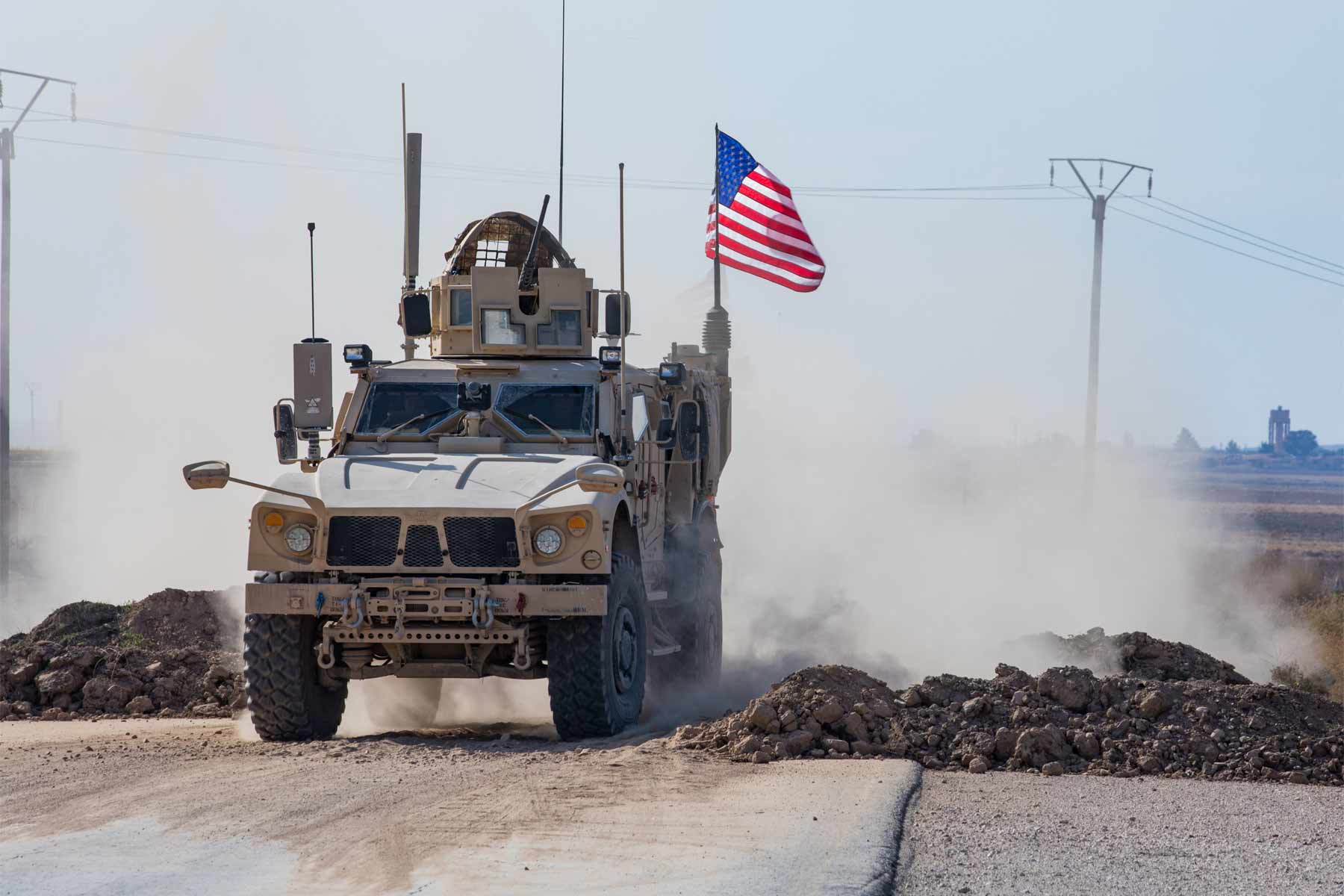 U.S. Central Command has directed the deployment of Bradley Fighting Vehicles, advanced Sentinel radar systems and other assets to northeastern Syria to protect the remaining few hundred U.S. troops against Islamic State attack, CENTCOM said in a statement Friday.
The nature of the new threat posed by ISIS that triggered this U.S. response was not described, but U.S fighter patrols have also been increased over the region, said Navy Capt. Bill Urban, a CENTCOM spokesman.
Read Next: No More Drill Sergeant 'Shark Attack:' Army Moves Toward Kinder Basic Training Start
The M2A2 Bradleys generally carry a 25mm Bushmaster chain gun and TOW anti-tank missiles, while the Sentinel system can be used for counter-battery target acquisition and air defense.
"These actions are a clear demonstration of U.S. resolve to defend Coalition forces in the [Eastern Syria Security Area], and to ensure that they are able to continue their defeat-ISIS mission without interference," Urban said of the buildup.
Earlier, Army Col. Wayne Marotto, the new spokesman for Combined Joint Task Force-Operation Inherent Resolve in Iran and Syria, said in a Twitter post that the deployment of the Bradleys and other assets were intended to counter the diminished but still potent threat posed by ISIS.
"Despite the territorial defeat of ISIS, the degradation of its leadership and the widespread refutation of its ideology, this violent Islamist extremist group still poses a threat," Marotto said. "Unless pressure on Daesh [ISIS] is maintained, its re-emergency remains a very real possibility."
Marine Gen. Kenneth McKenzie, the CENTCOM commander, other U.S. military leaders, and Iraqi national security officials have also repeatedly warned that ISIS remained a threat in northeastern Syria and western and central Iraq, although President Donald Trump has repeatedly said that ISIS was "100% destroyed."
At a White House news conference Friday mostly focused on the response to COVID-19, mail ballots and efforts to revive the economy, Trump again highlighted his plan to withdraw U.S. troops from Syria, Iraq and Afghanistan.
Trump noted recent peace deals between Israel, and Bahrain and the United Arab Emirates, and said "the Middle East is straightening out with all that's happening. We've brought a lot of our troops back, a lot of them are coming back in the very near future."
An estimated 200-500 U.S. troops remain in Syria.
"We have troops guarding the oil, other than that we're out of Syria," Trump said.
Although CENTCOM and CJTF-OIR said the latest actions were focused against ISIS, the deployments, particularly of the Sentinel counter-battery radar and the heightened air cover, could also be seen as a warning to Russia.
There have been several road rage incidents in northeastern Syria in recent months involving U.S. and Russian convoys.
On Aug. 25, a Russian vehicle allegedly rammed a U.S. Mine Resistant Ambush Protected vehicle in northeastern Syria, injuring at least four U.S. troops, according to CJTF-OIR. The U.S. and Russia have traded blame for causing the incident.
-- Richard Sisk can be reached at Richard.Sisk@Military.com.
Related: Helicopter Makes Emergency Landing in Syria, No Injuries, US Says
Show Full Article
© Copyright 2020 Military.com. All rights reserved. This material may not be published, broadcast, rewritten or redistributed.
tinyurl
is.gd
v.gd
v.ht
u.nu
clck.ru
ulvis.net
shrtco.de
tny.im