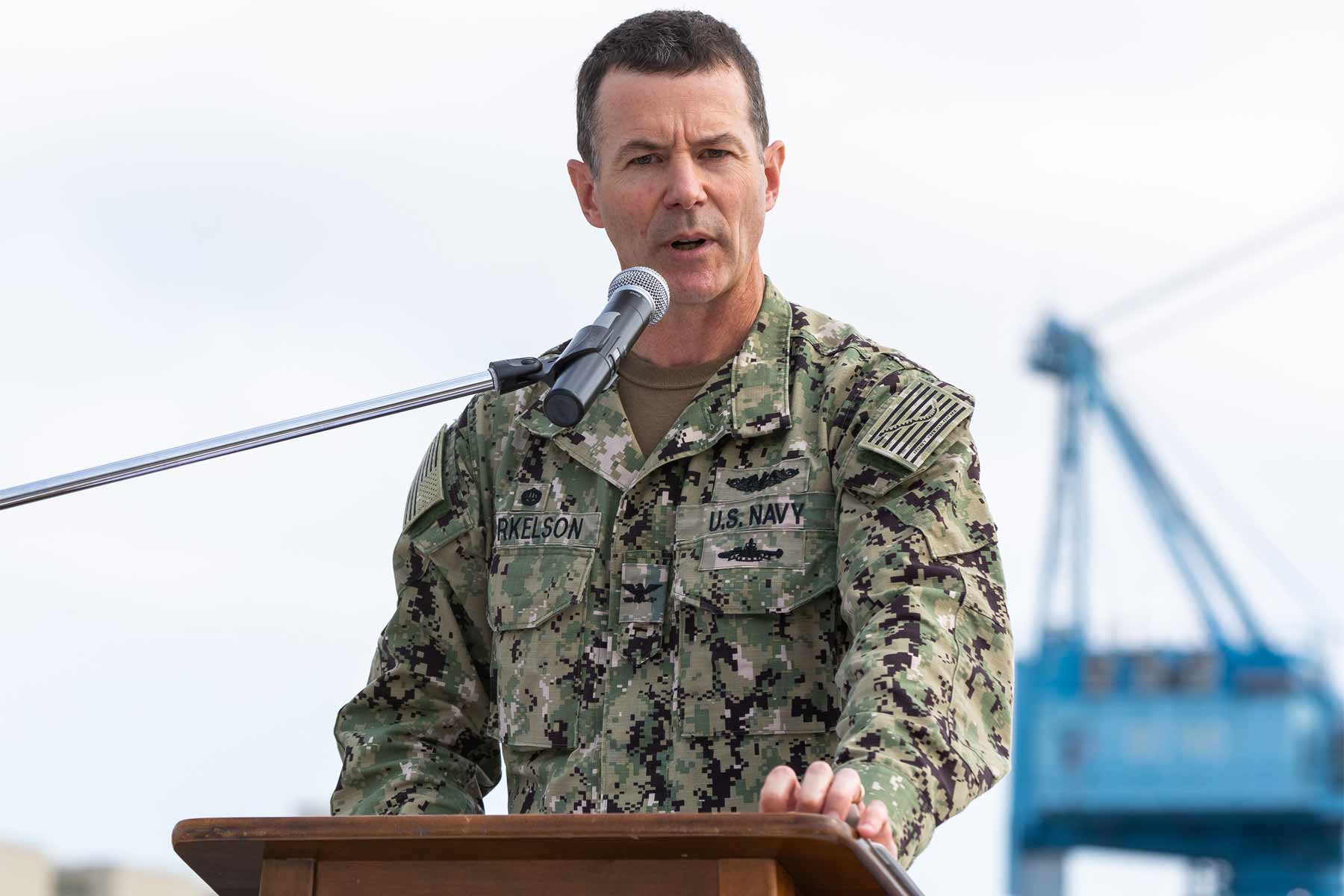 The captain who oversaw the Navy's largest and oldest industrial facility has been removed from his job.
Capt. Kai Torkelson, who led the Norfolk Naval Shipyard in Portsmouth, Virginia, was relieved of command Monday by Vice Adm. Bill Galinis, the head of Naval Sea Systems Command. Galinis lost confidence in Torkelson's ability to command, according to a Navy news release announcing the relief.
Read Next: 2 Army Recruits Save Fellow Trainee's Life at Basic Training
No additional details about the situation were immediately provided. Officials with Naval Sea Systems Command did not respond to questions about what led Galinis to lose confidence in Torkelson's ability to command.
Rear Adm. Howard Markle, director of NAVSEA's industrial operations directorate, has assumed duties as the acting commander until a permanent relief is named, officials said in the release.
Torkelson, a third-generation naval officer, assumed command of Norfolk Naval Shipyard in June 2018, according to his official bio. He spent 12 years as a submarine officer before joining the engineering community.
He was one of the first five engineering duty officers to volunteer for an Operation Iraqi Freedom assignment, the bio states. Torkelson traveled throughout 14 of Iraq's 18 provinces, where he rebuilt the country's military bases alongside local officials, according to his bio.
His personal awards include the Bronze Star, Meritorious Service, Navy Commendation and Navy Achievement Medals.
Torkelson is at least the fourth Navy leader to be relieved of command in the last month due to a loss of confidence.
Cmdr. Robert Arias was removed as Naval Technical Training Center Lackland's commanding officer on Sept. 11. Cmdr. John Gaines was relieved of command of the guided-missile destroyer Arleigh Burke on Sept. 3 after an investigation into self-reported personal misconduct. And Cmdr. Erin Borozny was relieved of command of Navy Operational Support Center Portland, Washington, in late August over a loss of confidence in her ability to lead.
— Gina Harkins can be reached at gina.harkins@military.com. Follow her on Twitter @ginaaharkins.
Related:Navy Commander at Lackland Training Center Fired After Investigation
Show Full Article
© Copyright 2020 Military.com. All rights reserved. This material may not be published, broadcast, rewritten or redistributed.