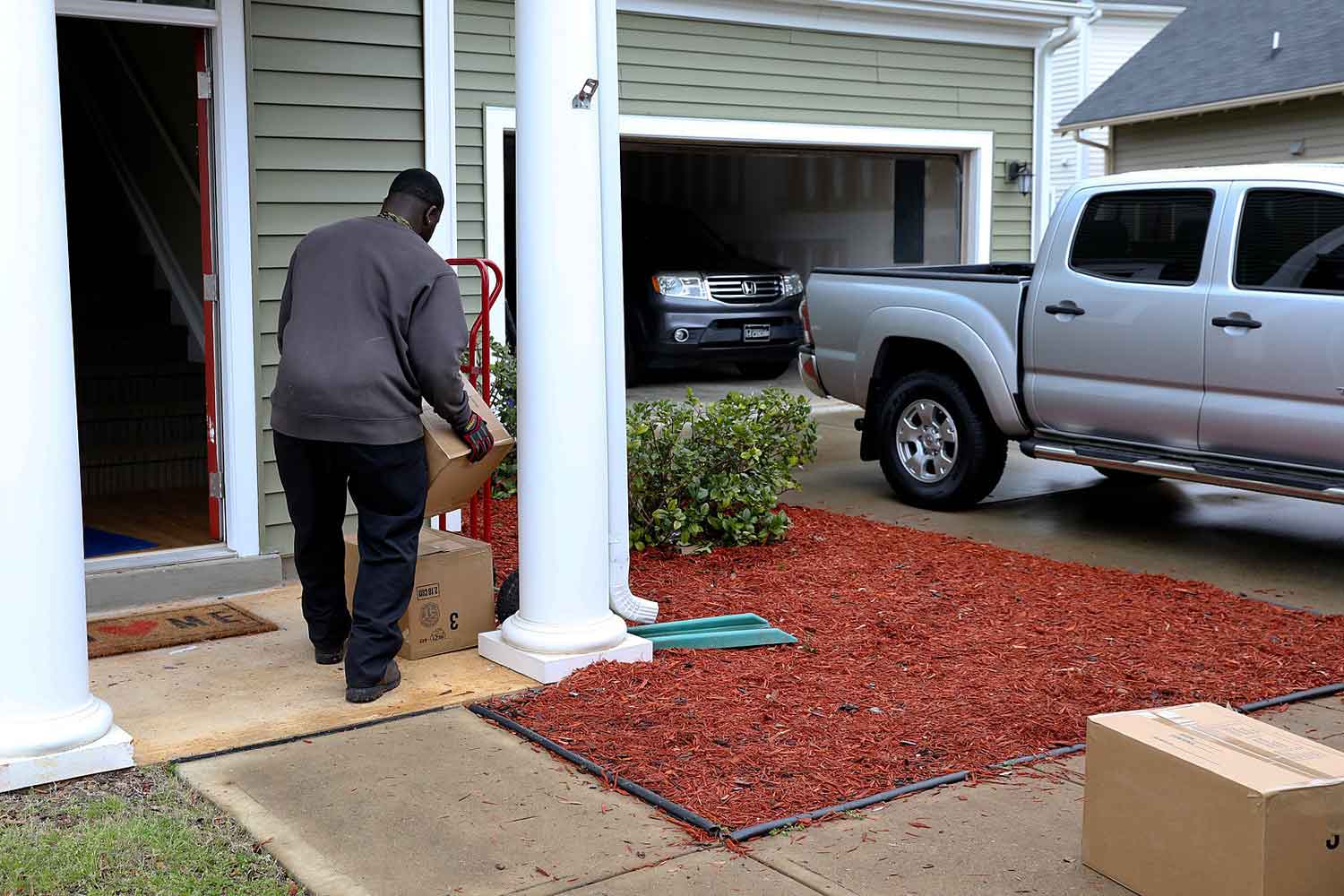 Military members and families who are packing or receiving their household goods during the COVID-19 pandemic, as well as the movers themselves, are now required to wear face coverings, according to new guidance from U.S. Transportation Command.
"Effective immediately, DoD customers, family members and all individuals supporting any type of shipment pickup and delivery, on and off military installations, will wear cloth face coverings while servicing a customer's residence, as the residence now transitions to a workplace in accordance with CDC guidelines," the April 13 guidance states.
While most military permanent change-of-station (PCS) moves were halted by the Pentagon's global stop-movement order issued last month, some troops have been given exemptions, while others had shipments already in process.
Related: SecDef Announces Plans to Extend Force-Wide Travel Restrictions
The stop-movement order is currently slated to end May 11, although it is likely to be extended, Defense Secretary Mark Esper said April 14.
The required cloth face coverings can be homemade or created from "household items or common materials, such as clean T-shirts or other clean clothes," but must extend above the nose, below the chin and cover the mouth and nostrils completely, the guidance states.
Military members and their movers are also instructed to discuss their health before any work is done, it adds.
"Before beginning any work in a residence, DoD customers and [transportation service providers] must discuss health-related concerns," it states. Suggested questions include:
"Have you (or anyone in your party) had a fever of 100.4 or greater in the last 72 hours?"
"Do you (or anyone in your party) have a cough?"
"Are you (or anyone in your party) experiencing shortness of breath or difficulty breathing?"
"Have you (or anyone in your party) had any exposure to or contact with a positive or suspected COVID-19 person?"
A "yes" response to any of those questions requires the move-in or pack-out be rescheduled, the guidance states.
Military members are also instructed to make sure their families are not at home or to keep them in a single room, away from the movers.
— Amy Bushatz can be reached at amy.bushatz@military.com.
Read more: Two US Soldiers with COVID-19 'Up and Walking Around' After Taking Ebola Drug
Show Full Article
© Copyright 2020 Military.com. All rights reserved. This material may not be published, broadcast, rewritten or redistributed.