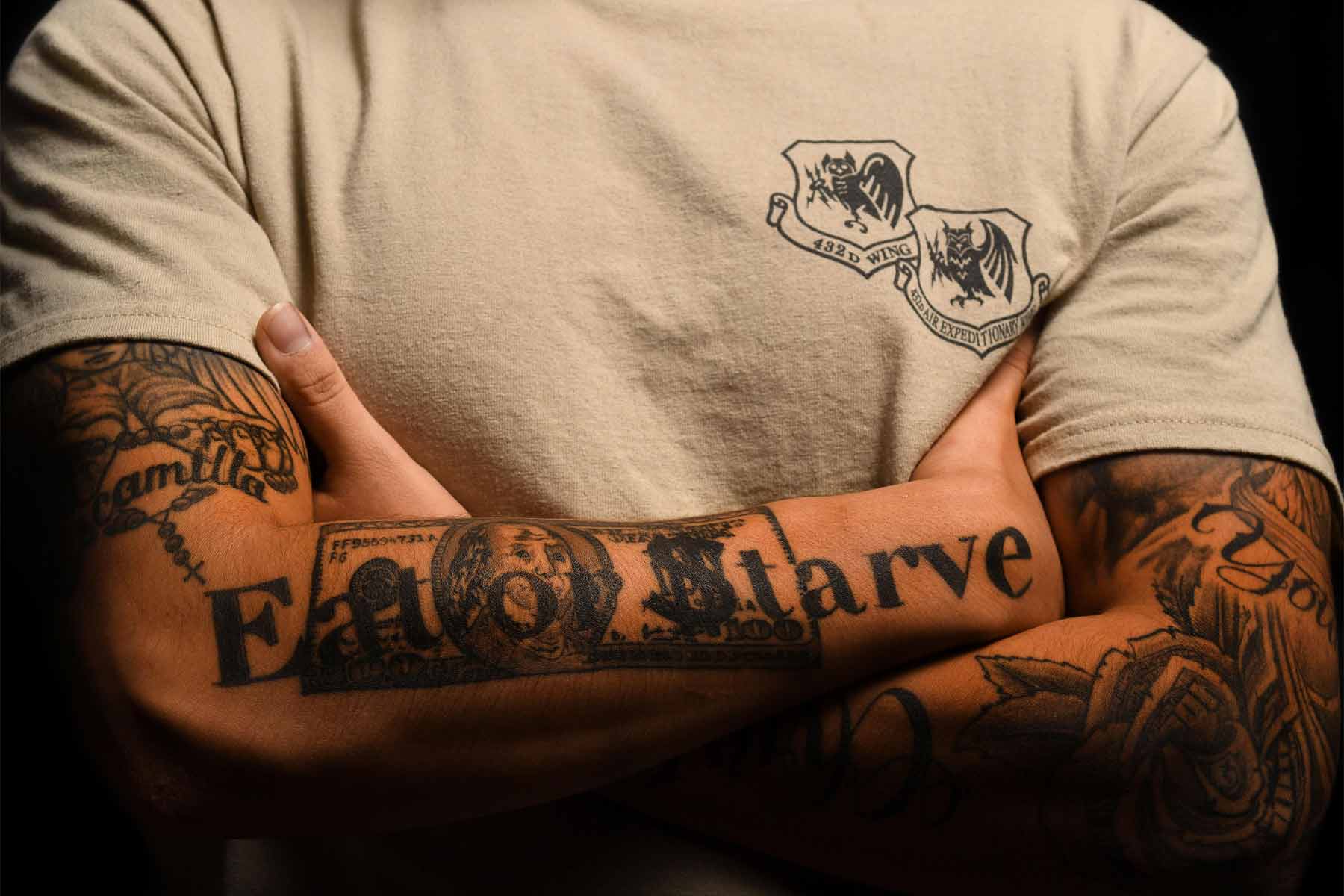 The U.S. Air Force officially has its own tattoo parlor.
Airmen at Nellis Air Force Base, Nevada, can now get new ink at a shop on base. The studio, known as "American Tattoo Society," opened earlier this month, according to the official Nellis Facebook page.
Read Next: Camp Lejeune Marines Warned to Stop Running in the Dark After 4 Coyote Attacks
"Team Nellis is now home to the first tattoo studio on an Air Force or Army installation," the post states. "We are always leading from the front and finding new ways to improve the quality of life for our Airmen."
Airmen can visit the studio seven days a week, from 10:30 a.m. to 6 p.m., according to the post.
In 2017,...
Read More