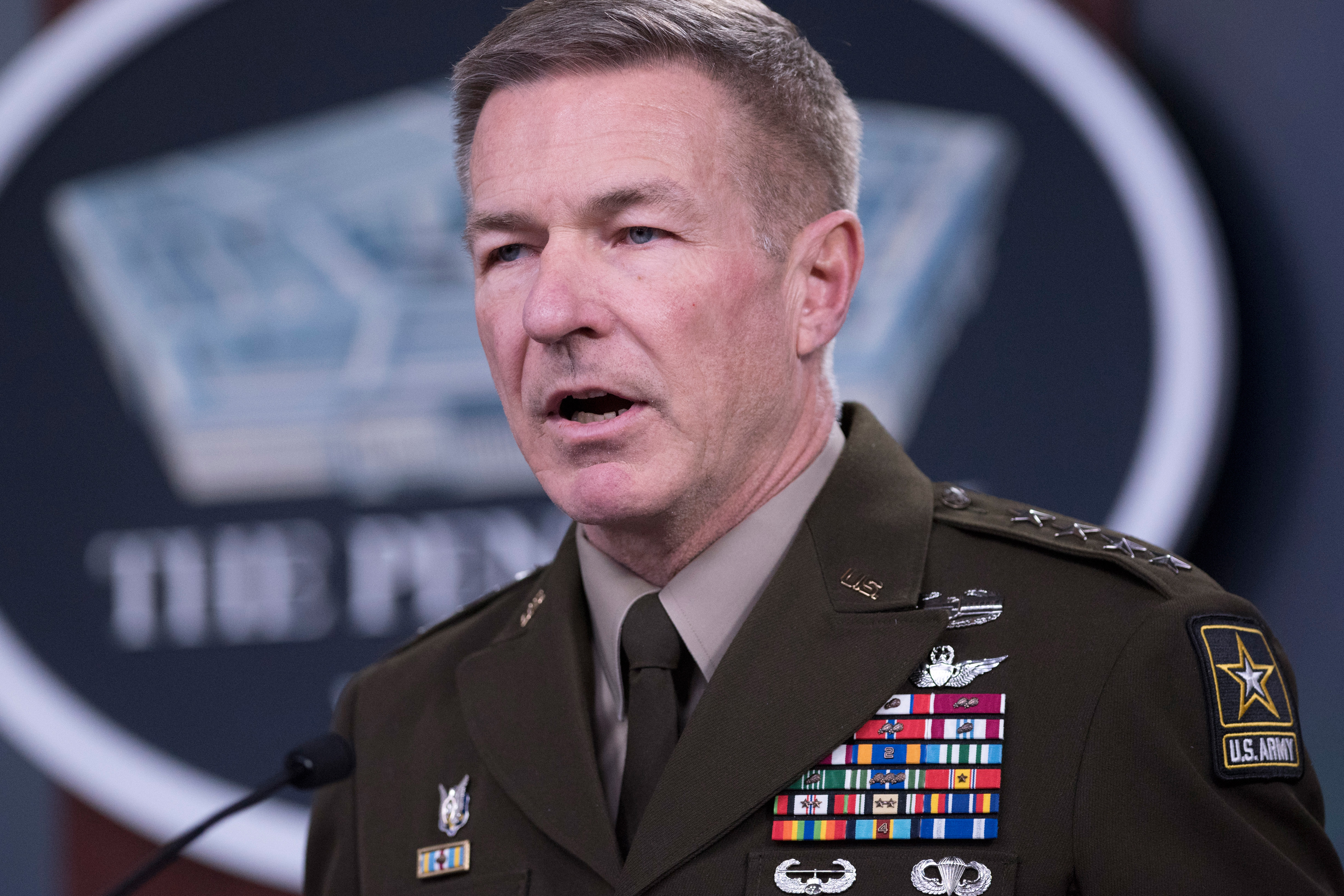 Army Chief of Staff Gen. James McConville said Friday that he has sought to ease allies' concerns about the U.S. military becoming involved in law enforcement actions in response to nationwide protests.
"As we talk to other countries and other militaries, we have that discussion to make sure they understand that the purpose of the U.S. Army is to protect the nation, not police the nation," he said. "We should leave policing the nation to law enforcement."
Read Next: 1 Marine Dead, 8 More Missing After AAV Accident Off California Coast
"When it comes to the military, we need to do the right thing, the right way, in all circumstances," McConville said in response to questions at a Center for Strategic and International Studies forum on the Army's role in the Indo-Pacific region.
He had been asked whether the turmoil across the nation is affecting the "U.S. brand" overseas and possibly raising questions among allies about military-to-military partnerships.
"We did not deploy regular Army troops" in Washington, D.C., or elsewhere during disturbances, McConville stressed, although such units were briefly poised at bases on the District's outskirts in early June.
"As far as employing regular Army troops" for domestic law enforcement, "that's only to be done as the absolute last resort. Even the National Guard should only be employed as a last resort," he added.
In the Indo-Pacific region, the Army's top priority is developing long-range, precision-fire artillery and missiles to counter China, and securing basing rights from allies for the weapons systems, McConville said.
"We know we need long-range precision fires," including extended-range artillery, he said, adding that the Army will seek to protect the weapons systems should defense budgets decline in coming years.
To back up the long-range weapons, "We're standing up a new organization. It's called multi-domain task forces that provide the ability to do long-range precision effects," McConville said. Where the new weapons would go in the region has yet to be decided, he added.
"That's something we're still working on," he explained. "As far as the exact positioning, we do have some capability in the extremely long-range precision fires to give us certain effects, but that capability as far as exact positioning is still being determined."
— Richard Sisk can be reached at Richard.Sisk@Military.com.
Related: Guard Major Questioned About Plans to Fly Army Helicopters Low over DC Protesters
Show Full Article
© Copyright 2020 Military.com. All rights reserved. This material may not be published, broadcast, rewritten or redistributed.