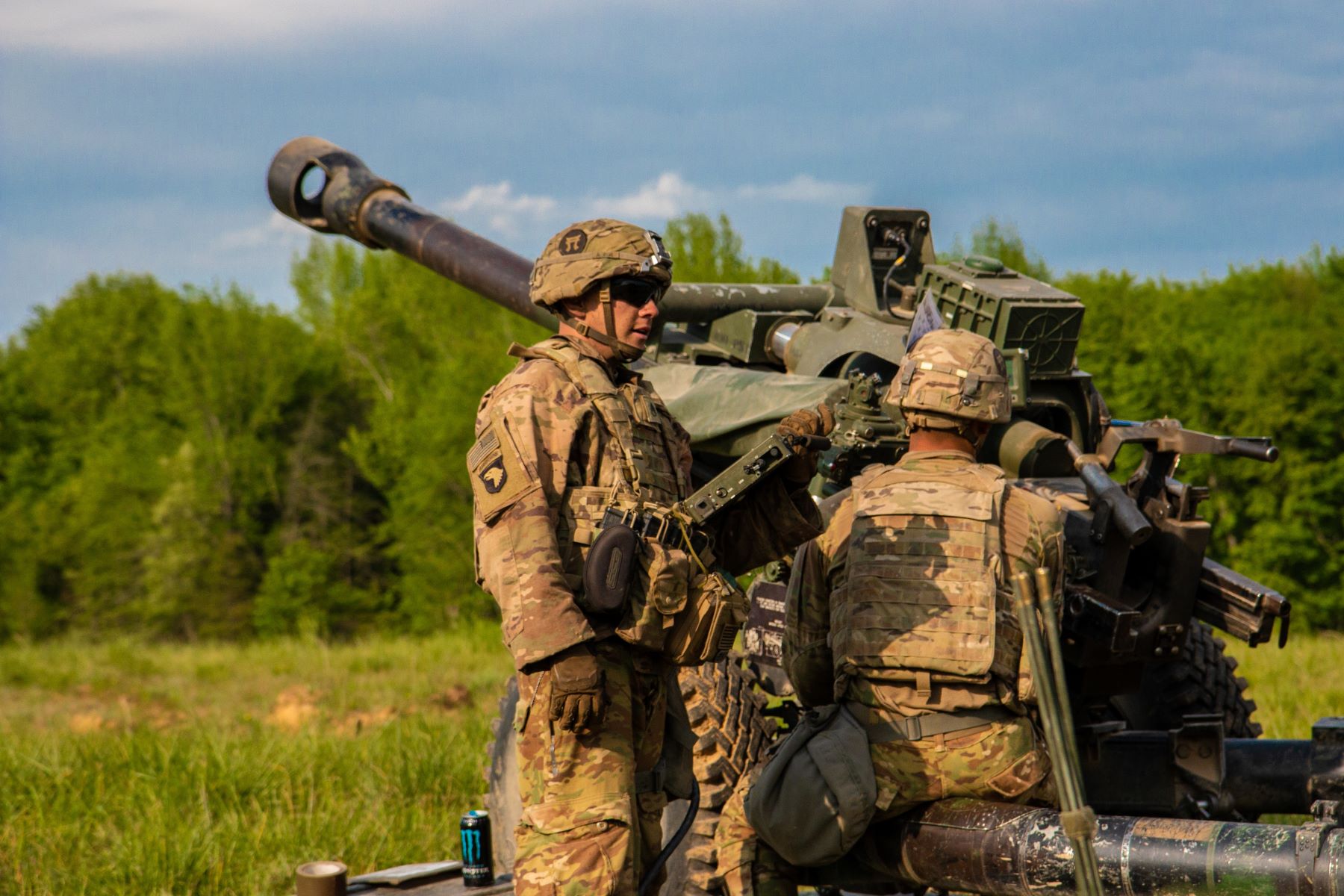 Army modernization officials will conduct two demonstrations next week using low-Earth orbiting satellites, drones and artificial intelligence in an attempt to reduce the time it normally takes to track targets and send firing data to artillery units to fire on a threat.
"Back in the days of Desert Storm and Operation Iraqi Freedom, it was probably OK to take tens of minutes identifying the target and then actually putting rounds on the target," Gen. John M. Murray, the head of Army Futures Command, said in am Army news release. "But if you look at what we envision a future battlefield to look like, it's not going to be tens of minutes. ... It is going to be hyperactive, and it's going to be widely dispersed because it's going to be exceptionally lethal."
Read Next: No More Drill Sergeant 'Shark Attack': Army Moves Toward Kinder Basic Training Start
In the two demonstrations, planned for Sept. 21 and Sept. 23 at Yuma Proving Ground, Arizona, test teams of soldiers will attempt to reduce the time it takes to see and hit targets to less than 20 seconds, according to the release.
One scenario will combine using sensors from satellites in low-Earth orbit with sensors in the MQ-1C Gray Eagle unmanned aircraft system in the sky to connect with ground sensors. The targeting information will be fed into a surrogate developmental program at Joint Base Lewis-McChord, Washington, and then sent to howitzer artillery on the ground at Yuma to engage the target, according to the release.
Senior Army leaders are scheduled to attend the demonstrations, which are part of the service's Project Convergence -- a complex effort involving experiments to refine the Army's contributions to the joint force's command-and-control network.
The Army is also testing three future warfare capabilities at Yuma -- artificial intelligence to improve human decision-making; autonomy; and robotics -- in an attempt to accelerate the pace of battle and boost soldier lethality.
"Those are going to be fundamental technologies that will change how we fight in the future," Murray said.
Demonstration participants will use a two-sensor, two-shooter, two-target format that will help form a basic blueprint for artificial intelligence to be used in brigade-size formations and below, according to the release.
"How do you start to combine and connect all these things so they interoperate?" Murray said, explaining that it's more than just fielding a new weapon system.
"It's artificial intelligence. It's machine learning. It's the network that will support all that. It's autonomy, it's robotics, and it's really the underlying data architectures and how we manage data because, when you boil it right down, it all comes down to how you manage that data," he said. "We have to learn from the technology demonstrations how we're going to have to change how we fight and how we organize for that future fight."
-- Matthew Cox can be reached at matthew.cox@military.com.
Related: Army Destroys Cruise and Ballistic Missile Targets in 2nd Test of New Defense System
Show Full Article
© Copyright 2020 Military.com. All rights reserved. This material may not be published, broadcast, rewritten or redistributed.
tinyurl
is.gd
v.gd
v.ht
u.nu
clck.ru
ulvis.net
shrtco.de
tny.im